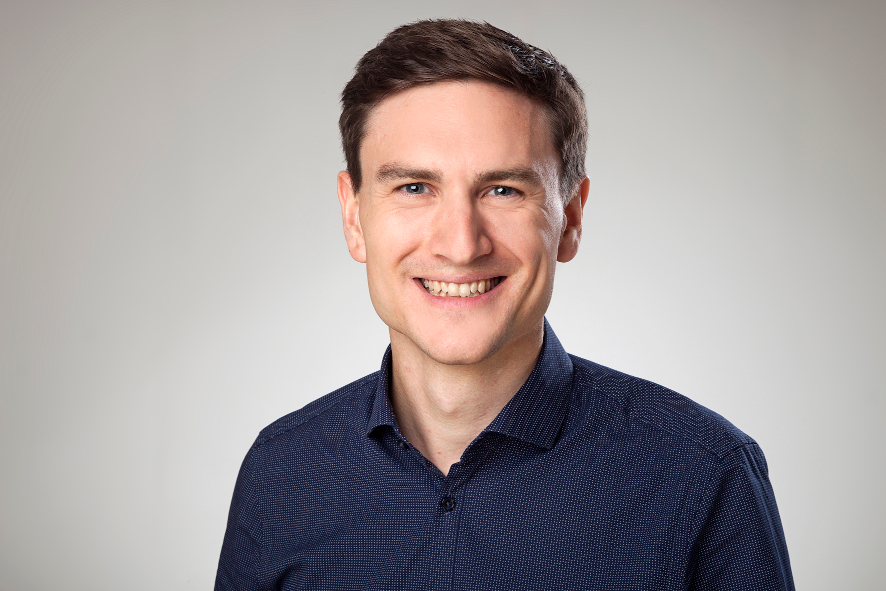 Google Scholar | LinkedIn | Xing | ResearchGate | ORCID | OSF
I am a postdoctoral researcher with a doctorate in Psychology and a focus on methods and data science. Currently, I work at the University of Mannheim in the Experimental Psychology Lab and the Mannheim Center for European Social Research.
In my research, I investigate how people make decisions, how we can measure this process, and how we can use this knowledge to predict future decisions. I use lab and online experiments, process tracing methods and surveys to gather data, and a variety of statistical and machine learning methods to test theoretical predictions and develop practical interventions.
Beyond decision making research, I love building software in R and Python that enables other researchers to collect, analyze, and visualize data on their own.
As a statistical consultant, I frequently work with colleagues from other disciplines to help them translate their substantial questions into statistical ones and get the answers they need from their data. I also greatly enjoy teaching data analysis and programming classes to students, researchers, and practitioners with various backgrounds and skill levels.
Software development
readbulk: R package for reading and combining multiple data files
mousetrap: R package for processing, analyzing, clustering, and visualizing mouse-tracking data
mousetrap-os: Python package for implementing mouse-tracking in OpenSesame
psynteract-os: Python package for real-time interactive experiments in OpenSesame
Complete list of software and open-source code
Selected publications
Kieslich, P. J., Schoemann, M., Grage, T., Hepp, J., & Scherbaum, S. (2020). Design factors in mouse-tracking: What makes a difference? Behavior Research Methods, 52(1), 317-341. https://doi.org/10.3758/s13428-019-01228-y (PDF) (material, data, & analyses)
Kieslich, P. J., Henninger, F., Wulff, D. U., Haslbeck, J. M. B., & Schulte-Mecklenbeck, M. (2019). Mouse-tracking: A practical guide to implementation and analysis. In M. Schulte-Mecklenbeck, A. Kühberger, & J. G. Johnson (Eds.), A Handbook of Process Tracing Methods (pp. 111-130). New York: Routledge. https://doi.org/10.4324/9781315160559-9 (preprint) (software) (analyses)
Aczel, B., Szollosi, A., Palfi, B., Szaszi, B., & Kieslich, P. J. (2018). Is action execution part of the decision-making process? An investigation of the embodied choice hypothesis. Journal of Experimental Psychology: Learning, Memory, and Cognition, 44(6), 918-926. https://doi.org/10.1037/xlm0000484 (data & analyses)
Heck, D. W., Erdfelder, E., & Kieslich, P. J. (2018). Generalized processing tree models: Jointly modeling discrete and continuous variables. Psychometrika, 83(4), 893–918. https://doi.org/10.1007/s11336-018-9622-0 (software, data, & analyses)
Hepp, J., Störkel, L., Kieslich, P. J., Schmahl, C., & Niedtfeld, I. (2018). Negative evaluation of individuals with borderline personality disorder at zero acquaintance. Behaviour Research and Therapy, 111, 84-91. https://doi.org/10.1016/j.brat.2018.09.009 (data)
Bröder, A., Gräf, M., & Kieslich, P. J. (2017). Measuring the relative contributions of rule-based and exemplar-based processes in judgment: Validation of a simple model. Judgment and Decision Making, 12(5), 491-506. http://journal.sjdm.org/vol12.5.html (PDF) (data) (code & simulations)
Butz, S., Kieslich, P. J., & Bless, H. (2017). Why are conservatives happier than liberals? Comparing different explanations based on system justification, multiple group membership, and positive adjustment. European Journal of Social Psychology, 47(3), 362-372. https://doi.org/10.1002/ejsp.2283
Kieslich, P. J., & Henninger, F. (2017). Mousetrap: An integrated, open-source mouse-tracking package. Behavior Research Methods, 49(5), 1652-1667. https://doi.org/10.3758/s13428-017-0900-z (PDF) (software) (data & analyses)
Eidel, O., Neumann, J.-O., Burth, S., Kieslich, P. J., Jungk, C., … Radbruch, A. (2016). Automatic analysis of cellularity in Glioblastoma and correlation with ADC using trajectory analysis and automatic nuclei counting. PLOS ONE, 11(7), e0160250. https://doi.org/10.1371/journal.pone.0160250
Radbruch, A., Weberling, L. D., Kieslich, P. J., Eidel, O., … Bendszus, M. (2015). Gadolinium retention in the dentate nucleus and globus pallidus is dependent on the class of contrast agent. Radiology, 275(3), 783-791. https://doi.org/10.1148/radiol.2015150337
Weberling, L. D., Kieslich, P. J., Kickingereder, P., Wick, W., Bendszus, M., Schlemmer, H.-P., & Radbruch, A. (2015). Increased signal intensity in the dentate nucleus on unenhanced T1-weighted images after Gadobenate Dimeglumine administration. Investigative Radiology, 50(11), 743-748. https://doi.org/10.1097/RLI.0000000000000206
Kieslich, P. J., & Hilbig, B. E. (2014). Cognitive conflict in social dilemmas: An analysis of response dynamics. Judgment and Decision Making, 9(6), 510-522. http://journal.sjdm.org/vol9.6.html (PDF) (data) (analysis)